Two Cyclones form on either side of Australia
The tropics have awakened from their long slumber. Cyclones Irondro and Harold have formed in the South Indian and Pacific Oceans, respectively, ending a drought lasting almost 3 weeks. Also of note, an extratropical cyclone could present a small chance of becoming of Subtropical nature despite a lack of recognition from the NHC.
Cyclone Irondro (24S)
Tropical Cyclone Irondro is currently a Category 1-equivalent on the Saffir-Simpson scale with 10-minute sustained winds of 65 mph (100 km/h), gusting to 90 mph (15o km/h) with a minimum central pressure of 977 mb (hPa). Located well East of Rodrigues at 18.5S, 74.4E, it is heading southeastward. In addition, it is intensifying at a rapid pace and according to the JTWC's 0900z forecast, is expected to reach 1-minute sustained winds of 85 mph. However, it is expected to begin to deteriorate quickly within the next 48 hours. No land areas are expected to recieve impacts from Irondro.
Cyclone Harold (25S)
Tropical Cyclone Harold is currently a Tropical Storm-equivalent on the Saffir-Simpson scale with 1-minute sustained winds of 65 mph (100 km/h) and 10-min sustained gusts of 60 mph (95 km/h). It has a minimum pressure of 995 mb (hPa). It is currently moving Southeastward at about 15 mph and is also intensifying quickly. Unlike the previously mentioned Irondro however, the system has a longer period of time to strengthen and land could be impacted, if not already having been so. Harold is forecasted to make a direct impact on the islands of Vanuatu and Fiji. Other locations not within the cyclone's direct forecasted motion but could receive associated impacts consist of the Loyalty Islands and Tonga. Harold is expected to reach peak 1-minute sustained winds of 105 mph (170 km/h) shortly before crossing Vanuatu.
Cyclone Impacting Northeastern US Could Become Subtropical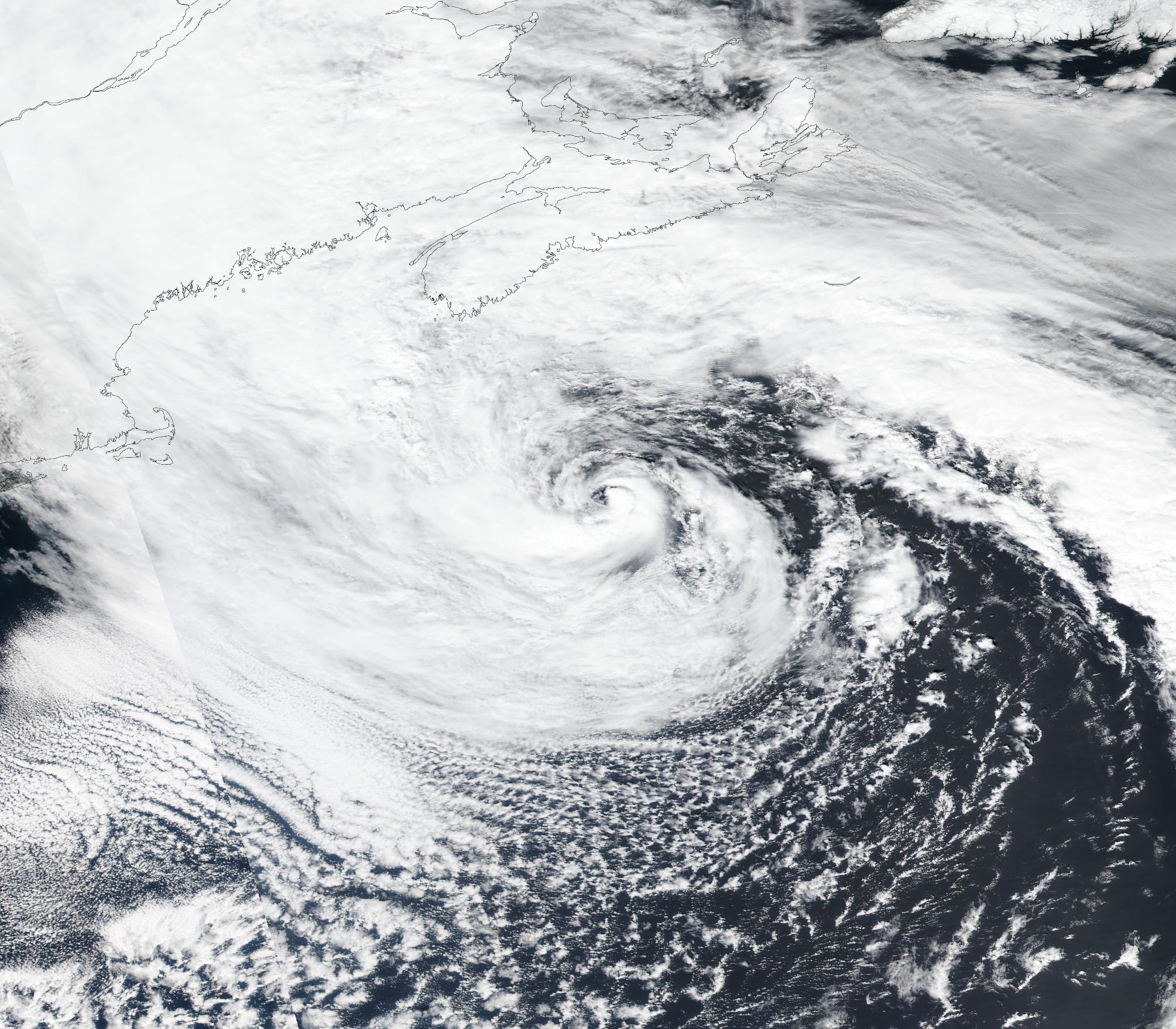 An Extratropical cyclone, now situated just off the Northeastern US Coastline, could develop some Subtropical characteristics over the next 24-36 hours before conditions become unfavorable for such developments. It is impacting the Northeastern US and Nova Scotia with consistent rainfall and heavy winds. Not much else to say about the cyclone other than that.
For further information, refer to your local meteorological office. Force Thirteen is also providing more updates on Harold and other storms around the world on their youtube channel, facebook and twitter accounts.